Revolutionize Foam Insulation with Better Side Seals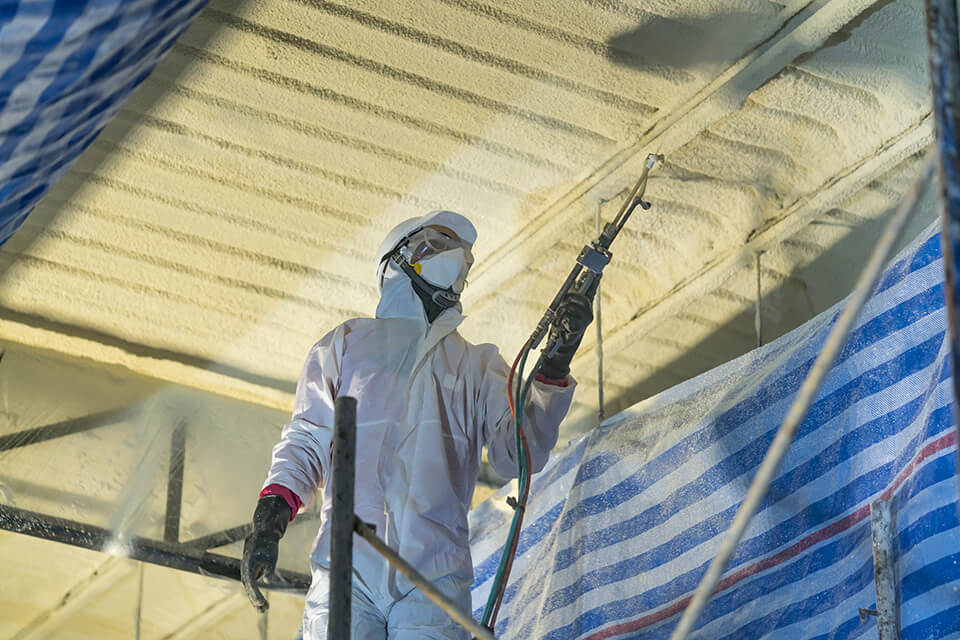 When it comes to foam insulation, it's easy to overlook the importance of the components that keep the spray guns operational. For example, the original design of side seals in foam insulation guns can lead to significant issues during the normal application process. Leaking fluids and damage from metal on metal parts can lead to frequent and costly downtime. That's where Better Side Seals come in – we're a proud game-changer in the industry.
The Problem with Side Seals
Foam insulation gun need minimal friction to prevent chemical leakage. Under intense pressure and high temperatures (up to 2000 psi and 165 degrees Fahrenheit), the mixing chamber and side seals are critical components. Lithium grease is injected into the gun assembly, serving as a binding inhibitor in the mixing chamber and a lubricant for metal-to-metal contact. However, the original design of side seals allows lithium grease to accumulate and crystallize, leading to scratches, scoring, and eventual fluid leakage.
The Solution - Better Side Seals
Our new and improved replacement side seals offer a revolutionary solution to these problems. Unlike traditional seals, our design eliminates the undercut, providing a completely smooth surface. This ensures proper lubrication without encouraging crystallization and scoring. The result? Reduced friction, less damage, and leak-free application.
Enhanced Durability: Better Side Seals are built to last, minimizing the need for frequent replacements. Sprayers rely on their longevity, reducing costs and downtime from parts replacement.
Easy Maintenance: With a smooth surface, cleaning and maintenance becomes less frequent and challenging. Sprayers save valuable time and increase overall efficiency during the foam application process.
Improved Efficiency: Better Side Seals act like a flat ball bearing-squeegee, removing lithium grease from the mixing chamber inlet ports and residual chemicals from the outside of the ports after spraying, ensuring optimal performance and consistent results.
Contractors nationwide have quickly recognized the benefits of Better Side Seals. Our innovative design has become the go-to for those seeking a smooth and leak-free foam insulation application. With an impressive 85% reduction in replacement part costs during a year of field testing, it's clear that Better Side Seals outperform the competition. That's why some competitors have even tried to copy our patented designs.
Available for Leading Foam Insulation Guns
When it comes to foam insulation, don't let side seal problems compromise your projects. Upgrade your spray gun components for improved durability, easy maintenance, and superior performance. Better Side Seals is transforming the way contractors approach foam insulation. Join the growing number of professionals who trust us for exceptional products, pricing, and results.